Uruguay - Spain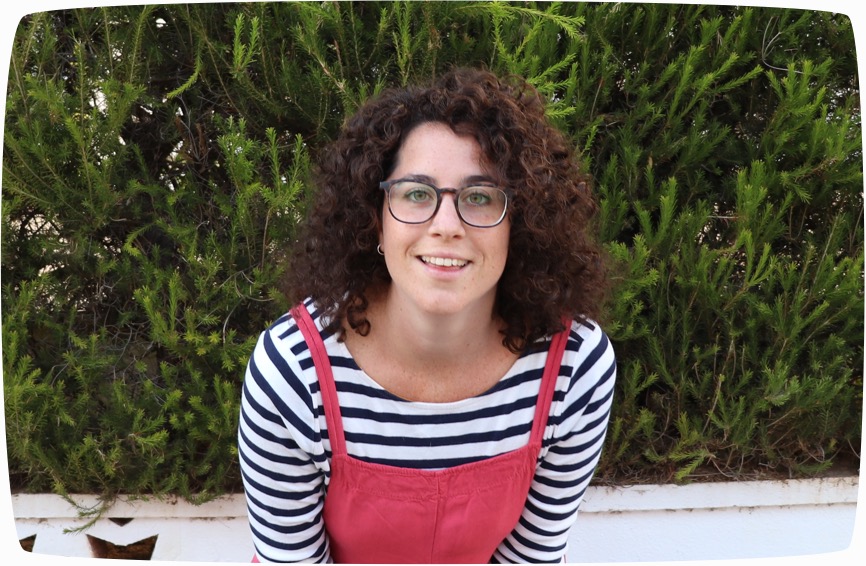 Hi, I'm Sel, I'm 31 years old and I was born in Uruguay, a small and beautiful country which I carry in my heart. However, it was in Barcelona that I grew up, learnt Catalan and developed my interest in languages and cultures. I studied English and French Translation and Interpreting at the Autonomous University of Barcelona and I soon started teaching English at language schools around the city. I've always loved English, and helping others learn to speak it was and is a source of great gratification to me.
At the same time, I felt like I should also explore and value my own language, so I took a course to become a Spanish Teacher for foreigners at International House. Teaching Spanish has been so exciting and rewarding! It has allowed me to share my language and my culture with everybody while learning about other languages and cultures with my students. That's why I quickly began to combine my English teaching with private Spanish tutoring for foreigners in Barcelona.
The world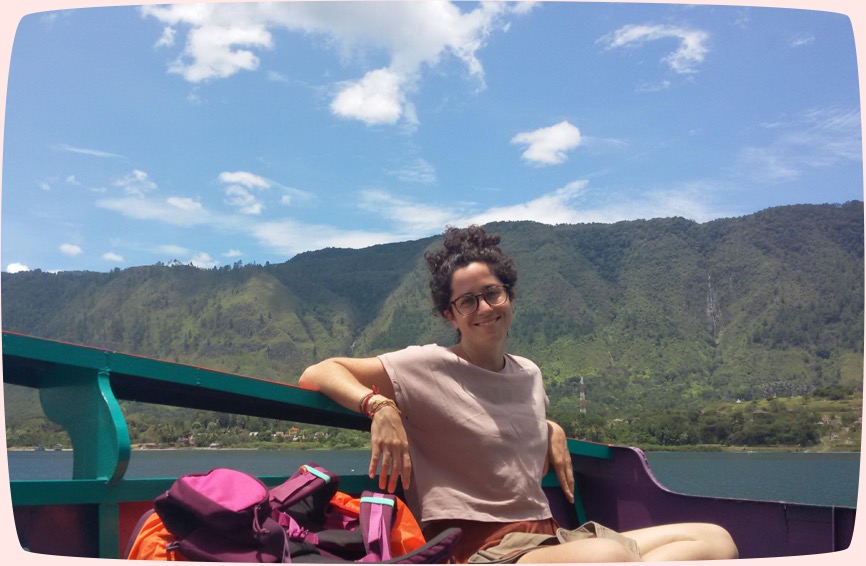 Travelling is one of my biggest passions. After studying literature and languages for a while in the UK, I got bitten by the travel bug and I started visiting countries around Europe. Then I fell in love with this crazy Portuguese guy and I started to live the life that I wanted to live. I left my 9-to-5 job as a teacher and I started freelancing, which allowed me to control my time and my decisions.
This also allowed me to take a gap year to backpack across Central America and, some time later, in 2018, I spent a further 6 months travelling South East Asia. On my travels, I am always looking for every opportunity to learn and grow and to discover amazing nature and wildlife. Furry creatures make me feel super happy, so I do my best to spend most of my time surrounded by them.
If you want to gossip about my trips, feel free to visit my personal instagram instagram.com/selypimenta or my blog selypimenta.com. Mind you, the content is entirely in Spanish 😉
Online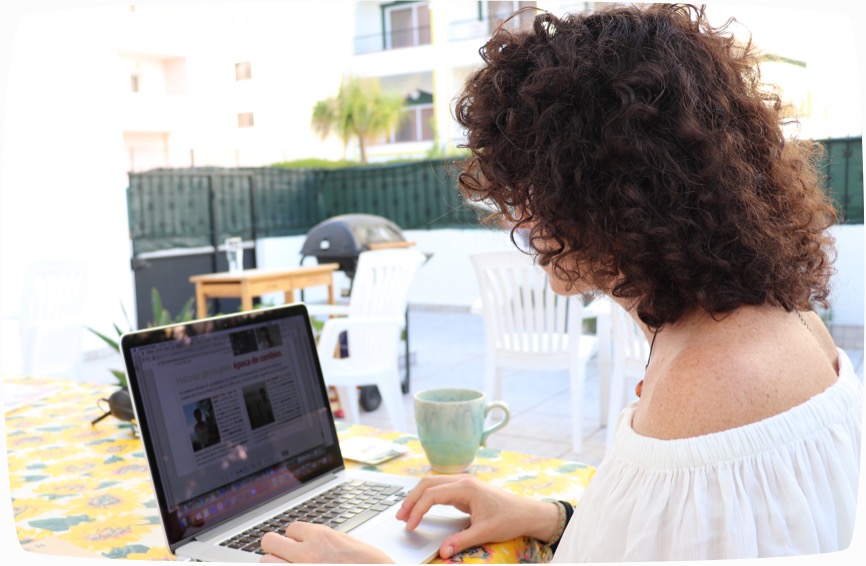 In 2018, while I was travelling around Asia, this project started to take root in my head: working while travelling. Combining my passion for travelling with my devotion to teaching was the best way I could think to make my dreams come true.
That's why I took a specialized course for online Spanish teaching in ELEinternacional, so I could adjust my teaching philosophy to the online world. I could never have imagined that this would be so fun and efficient!
It was the right move for me, and that's what I do now, while I slowly travel around Europe with my boyfriend and my lovely old pup.
Spanish is one of the most spoken languages in the world, and it helps me quite a lot during my travels.
Do you also love travelling? What are you waiting for?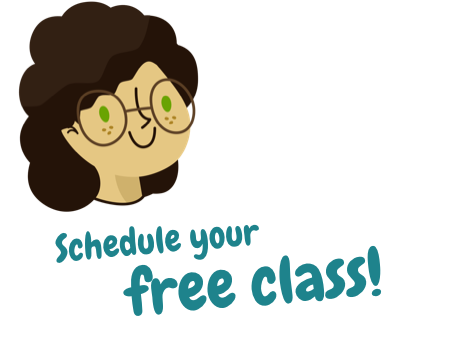 Book now!
Daina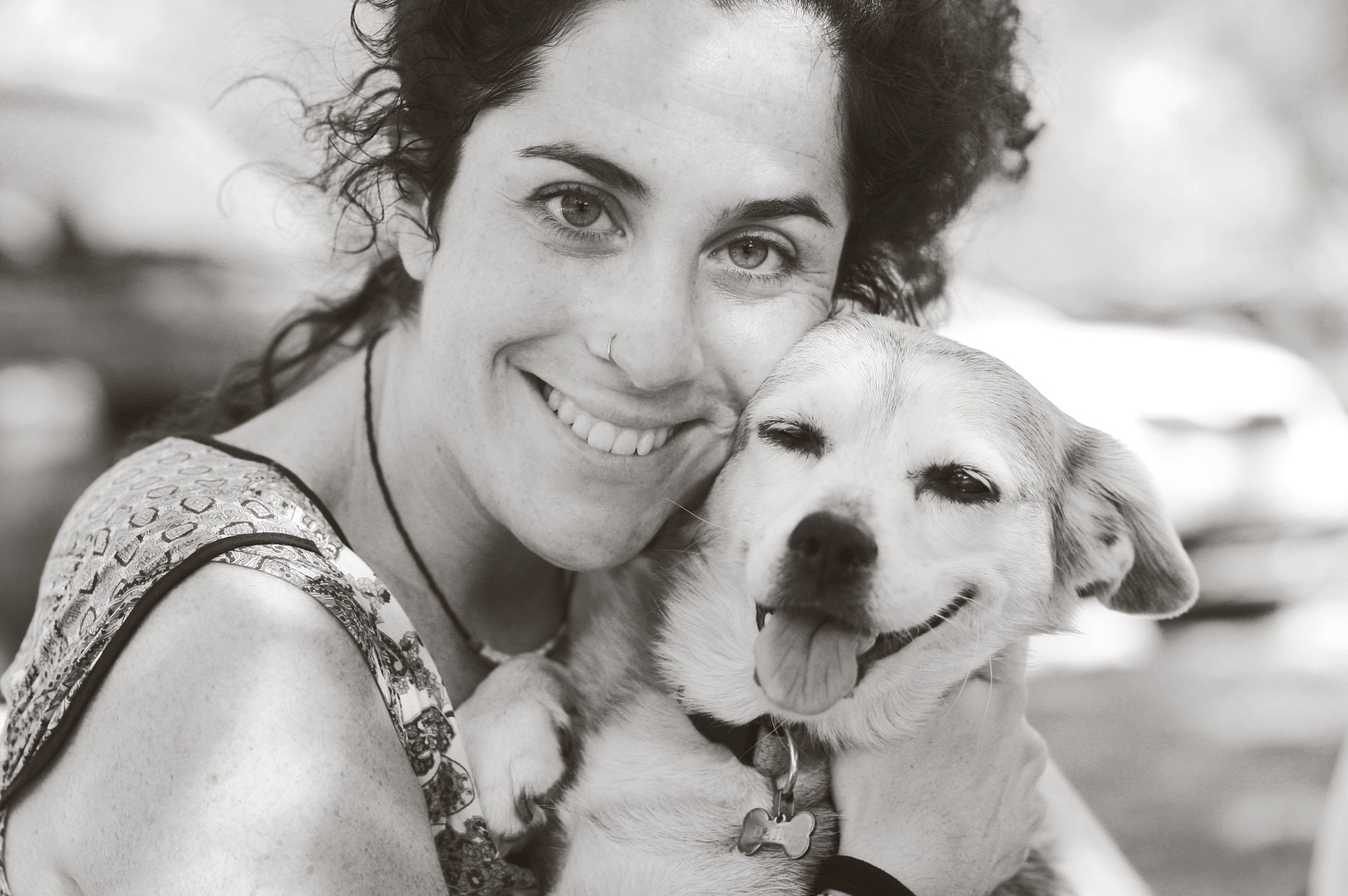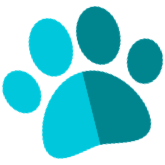 Daina, the cute old pup that stole my heart. She appeared in our lives two years ago, after her human mum passed away. She is 16 years old and she is the funniest and cutest traveller dog that I know. But hey, she's not perfect… her stinky breath can rattle even the bravest!
This error message is only visible to WordPress admins